THIS IS THE WATCH FOR THOSE WHO VALUE THE POWER OF NOW
If you had an extra $100, how would you spend it? Now: What would you do if you had an extra hour?
With money, chances are you'd use it for something fun. With time, it might be the opposite — chances are you'd spend it catching up on work rather than resting or relaxing.
AL-Time is a watch for people who value the possibilities of the present and aim to make the most of every moment.
If time is the ultimate luxury, AL-Time defines a new category of status symbol.
Al-Time is an affordable, contemporary classic, that looks the part without feeling heavy on the wrist.
Taking cues from aviation design technology, we developed a watch with a light, hollow chassis made from wear-resistant aluminum. Each of our three models — Leger, Courage, and Rebel — reflect the mindset of a new generation of "time takers" who choose to think freely and operate on their own schedule.
The Al-Time watch is incredibly lightweight — light enough that you might forget to take yours off before jumping into the ocean. But no need to worry it's waterproof! Its classic design makes our watches adaptable to any occasion. And when you do decide to take it off, it won't let you down. Because as a quartz watch, it just keeps running for you.
Whether you spend it with your family, meditating, or making something new, let AL-Time be a reminder to carve out time to do the things you love!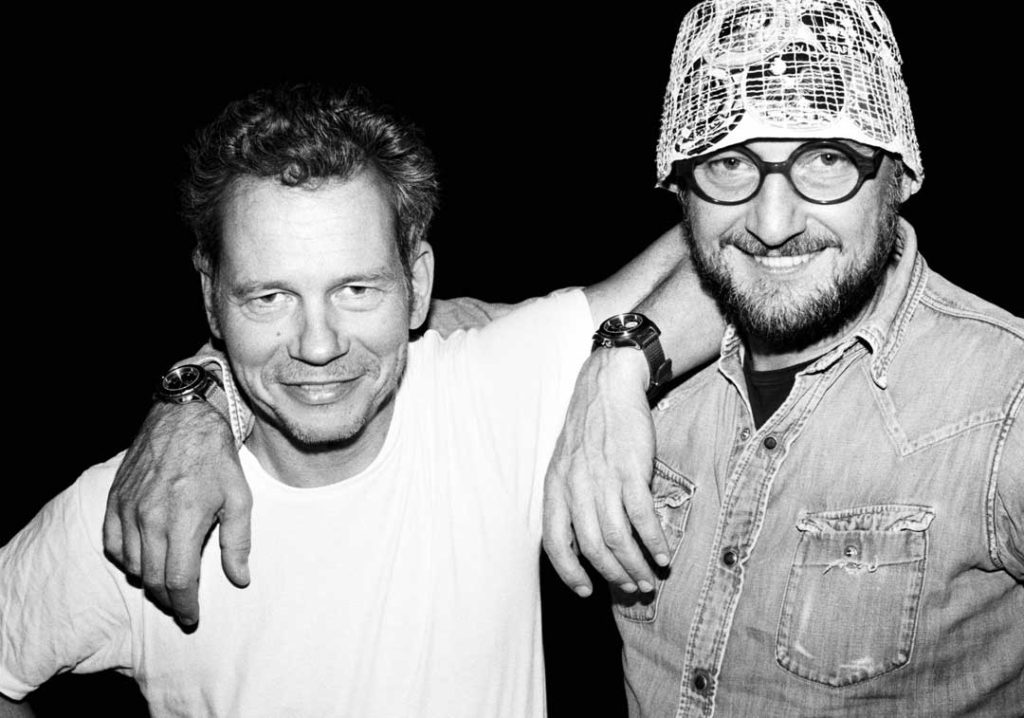 Creative power duo Alex Wiederin and Tino Valentinitsch share a passion for design and watches. Friends and collaborators for over two decades, they have created iconic campaigns, products, and identities for global brands. AL-Time is a labor of love and the sum of their collective experience.
Alex Wiederin has partnered with brands including Oribe, Dolce and Gabbana, Givenchy, and Versace. He co-founded AnOther Magazine, and currently serves as the creative director of 10 Magazine.
Tino Valentinitsch, whose clients and collaborators include Adidas, Yohji Yamamoto, Helmut Lang, and Lobmeyr, works across platforms ranging from product and interior design to brand identities.